AUTHOR AT THE MARCHES Charles Euchner, author of Nobody Turn Me Around, spent all day on August 28 witnessing the Beck and Sharpton rallies and standing with the sponsors of a four-story installation honoring Martin Luther King. Jr. (Video)


WHAT'S YOUR MARCH IQ? Take a look at this video of the 100 things you might not know about the March on Washington. Amaze your friends with your grasp of this seminal moment in American history.




NOBODY TURN ME AROUND offers the first comprehensive study of the 1963 March on Washington, where Martin Luther King delivered his iconic "I Have a Dream" oration. Author Charles Euchner interviewed more than 100 organizers and participants to create a pointillist portrait of the civil rights movement at its peak. Euchner also delved into archives all over the country, FOIA records, and long-lost audio and video recordings.
REVIEWS: "A Panoramic View of the March on Washington," in The Boston Globe. Also see what the other early reviewers say about Nobody Turn Me Around: A People's History of the 1963 March on Washington.
Q&A with Shelf Awareness, a must-see Internet site on lit'ry matters.



FOLLOW NOBODY TURN ME AROUND


twitter logo
GET READY FOR THE FIFTIETH ANNIVERSARY: Fifty years ago, all of the factions of the civil rights movement gathered in one place to demand their basic human rights as American citizens. To mark the anniversary, the Smithsonian Institution is unveiling a new exhibit that will run past the anniversary on August 28. Join in the commemoration of this historic event. Check here regularly for updates on events and opportunities to mark the legacy of Martin Luther King and the multitudes who gatghered in President Lincoln's shadow in the summer of 1963.
---
NTMA, THE MOVIE: An award-winning film based on Charles Euchner's book is available for schools and events. The 23-minute film is the perfect companion for introducing discussions of Nobody Turn Me Around, the life and career of Martin Luther King, and the dynamics of protest movements. The film was the winner of awards for writing and editing at the ReIMAGE Film Festival for books on human rights. For more information, email today.
---
KEYNOTE TALKS: Bring Charles Euchner, author of the acclaimed Nobody Turn Me Around, will deliver two talks on civil rights and three seminars on writing at the October Utah Humanities Book Festival. Make Euchner the keynoter at your event. Also organize workshops for businesses and schools around the themes of organizing strategies. For information about availability and topics--and samples of previous talks and clips from TV and radio appearances, email today. Also see testimonials of Euchner's speaking.
---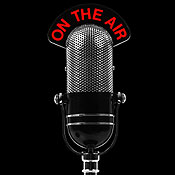 IN THE NEWS: Nobody Turn Me Around is in the news. Besides the raft of positive reviews, the book has been featured on a number of TV and radio programs. See Charles Euchner's pieces in The Washington Post, CNN.com, the NAACP, and Beacon Broadside. Listen to radio interviews with "All Things Considered," Sonali Kolhatkar, Jeff Schechtman, Michael Eric Dyson (go to 33:00), Sandra Tate (click August 28), Pat Williams, Joe Madison, Danny Schechter, and others. More to come.
---
READ EXCERPT: On a pitch black night, a crescent moon barely visible in the sky, three teenaged boys walked along the gentle slopes of Highland Avenue on the edge of Lookout Mountain, then to U.S. Highway 11, north of their hometown of Gadsden, Alabama. The oldest, a seventeen-year-old named Frank Thomas, led. The two younger ones ... (continue)
---
PAYING HOMAGE TO THE SPIRIT OF '63
: As the Tea Party and the Rev. Al Sharpton plan their dueling rallies for August 28, 2010, an artist named Michael Murphy stepped forward with a powerful appeal for taking the higher plane. His four-story art installation pays homage to Martin Luther King and his appeal for nonviolence, love, and cooperation to create a new and unified national community. Charles Euchner, author of
Nobody Turn Me Around
, joined Murphy and thousands of others at the installation near the Washington Monument.
---
AN ORAL HISTORY of the 1963 March on Washington is now available on Amazon. This is the materials that did not make it into Nobody Turn Me Around -- back stories of the people who organized and the people who marched, in their own words. Purchase it today for your Kindle, iPad, smartphone, laptop, or other mobile device.
---
ORDER TODAY: Nobody Turn Me Around: A People's History of the 1963 March on Washington (Beacon Press) is now available in bookstores everywhere. To order a signed copy, click here. You can also order your copy through Beacon Press, the publisher, and also Amazon, Barnes & Noble, Powell's, and other online booksellers. Ebook versions coming soon.
---